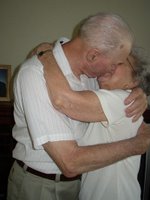 I don't think I posted about this site before:
Learning to Love You More
.
Go here for some inspiration -- there are simple project suggestions, like "draw the news" and "document your bald spot".
I rediscovered it this morning after checking out
Miranda July's
site; she's one of the creators of LTLYM. Her film,
Me and You and Everyone We Know
is the best thing I saw last year. Check it out.